I am a strong believer in setting intentions and goals — for the week, month, and year. While it is an effective way to focus my energy, something to return to when I feel like I'm flailing, it often does not account for the life that happens outside my planning. Like, say, unexpectedly falling in love with a rescue puppy and bringing him home:
Let me tell you, an eight-month-old puppy named Hero does not care that your intention for the year is to write more. He wants you to play tug-of-war with his rope toy and will not take no for an answer. Nor will explaining that you were supposed to launch this newsletter in July stop him from peeing in the hallway.
And while I'm a fan of structure, a to do list, and using goals to guide my time — there is something oddly freeing about the chaos of a puppy. Being forced to temporarily let go of my goals is an opportunity to face the part of myself that fears failure. That Inner Critic voice that says if I don't do the task on time, life itself will fall apart along with all sense of self worth.
The ever encouraging and wise Melissa Graeber reminded me that life has seasons, and invited me to be in the season I'm in. That fighting the ebb and flow of life's seasons isn't the work at hand — the actual work is being present to this unexpected season of puppy. To large tawny paws, a perfect spiral tail, and a never-ending desire to play.
Recently at an interview for a graduate program, I was asked what I do for self-care. I surprised myself by answering time with Hero. That he keeps me from reliving the past and worrying about the future — I'm now present to what's happening in the moment (otherwise he'll chew up the rug).
When I start to dread that I'll never return to writing, it helps to remember a season is not an eternity. That when I moved in with G earlier this year, I stopped and then returned to writing after a couple weeks. Maybe in a different time and structure, but I got back to it. In the meantime, I gently remind myself that perhaps being in the season I'm in has its own kind of magic and gift to offer.
Between writing this draft in July and redrafting it in August, I got accepted into the Counseling Psychology Master's Program at the Wright Institute, beginning September 4! While I'm thrilled about this opportunity, it means my vision for being in a "puppy season" has expanded to "puppy season and grad school." And what had been a few months of change extend now to two years! More unexpected freeing chaos!
So what does the season ahead hold for you? Are you finding yourself navigating something unexpected? How would you like to be present to it? ….are you an Enneagram nerd? If so, read below for Enneagram type specific prompts for reflection!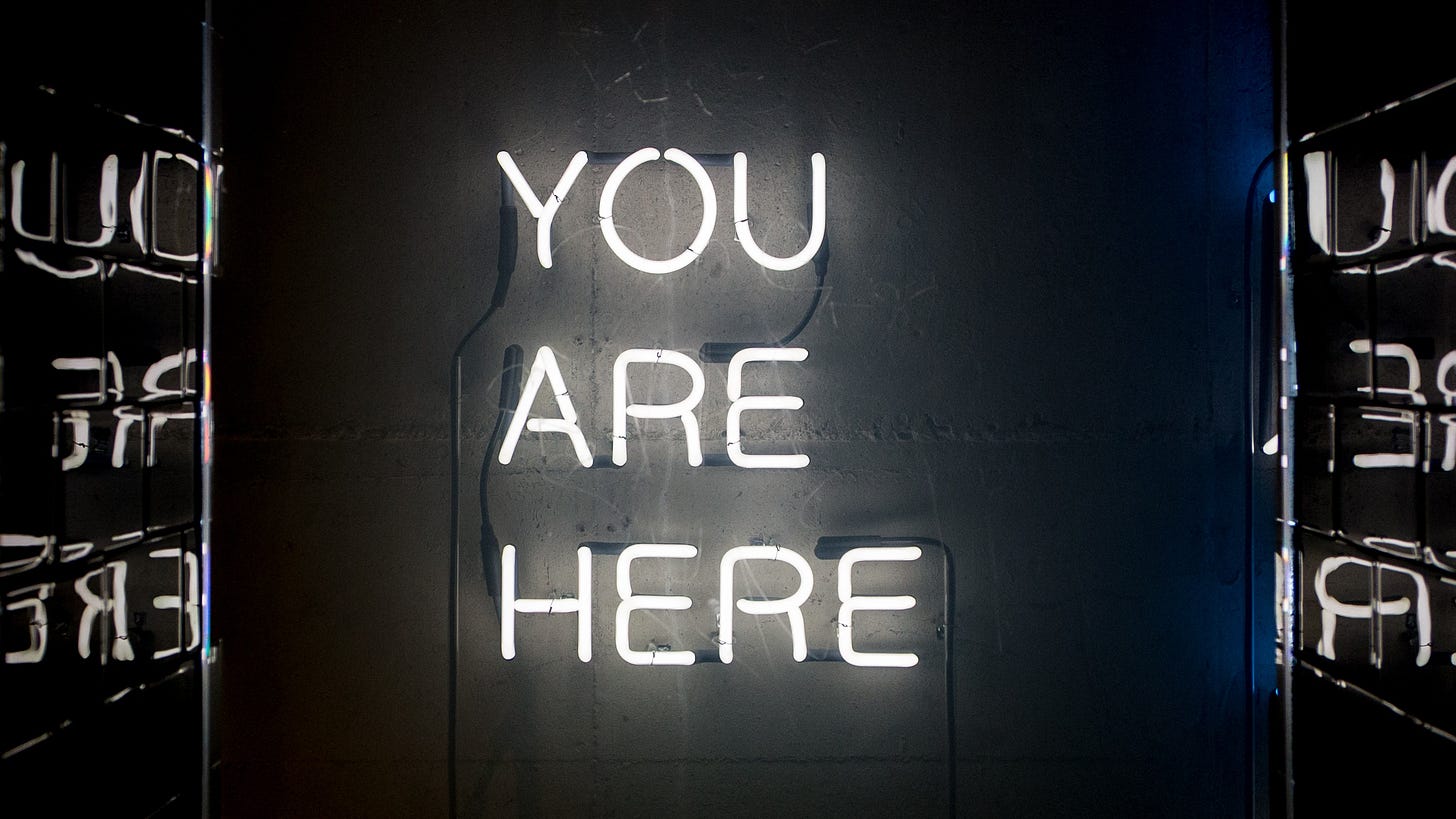 Enneagram Prompts: Be in the Season You're In
Don't know your Enneagram type? Then head over to the Enneagram Institute and read through the 9 type descriptions to see which resonates for you (for some, it may be the one that makes you flinch).
1: Sometimes the right thing to do is to be in the season you're in. Set aside the original plan and look with curiosity on what this season is inviting you into: to be with your feelings, to embrace some frivolous and imperfect play, or even to develop a new plan for what's next.
2: It's not selfish to be in the season you're in. By being present to it and taking care of yourself, you are investing in others and the world. And the people who love you will understand. Take what you need in this season and advocate for yourself: by setting boundaries, asking for help, or simply resting.
3: An unexpected season is not a failure — it's an opportunity for the plan to change: a project might not be completed, an event has to be missed, or progress in general is paused. Trust that the work, growth, and new challenges are here in this unexpected season too. And one of those challenges might be to rest.
4: Some seasons will feel like a departure from what makes you feel specifically you. But your significance lies beyond your individual response. Your particular strength is being unabashedly honest with yourself. Tap into this gift and ask: What do I truly need in this season and what do I need to release?
5: Some seasons, particularly those with unexpected events, will be more draining than you would like them to be. Just because things are stretching you beyond your limits does not mean you are lacking in ability. One of your great gifts is being able to think outside the box. How could that visioning be applied here?
6: You've got a plan. You've got a plan B (and C through G). But this season might not work with any of the plans you've prepared. But here's the thing: all that plan-making, researching, and asking for feedback has equipped you for this moment. What can you do to trust your inner wisdom during this time?
7: The unexpected is usually in your wheelhouse — you are the master of adjusting and problem-solving in the moment. In fact, it often gives you life. Except when the unexpected is painful or means you have to miss out on something you were looking forward to. What is the opportunity for you here?
8: You can handle anything, including the unexpected. But perhaps the unexpected is inviting you to slow down, instead of barreling ahead. Instead, focus on what the possible invitation is here: to sit a while and reflect, ask others for help (I know, it's the WORST), or to patiently go about your day at a gentler pace.
9: It can be challenging for you to know what you want or need and harder still to ask for it. Take time to reflect on what this unexpected season requires. What do you need to not only survive but to live it comfortably? Ask for it, the people who deserve your love won't be scared off, in fact they will probably jump at the chance to support you.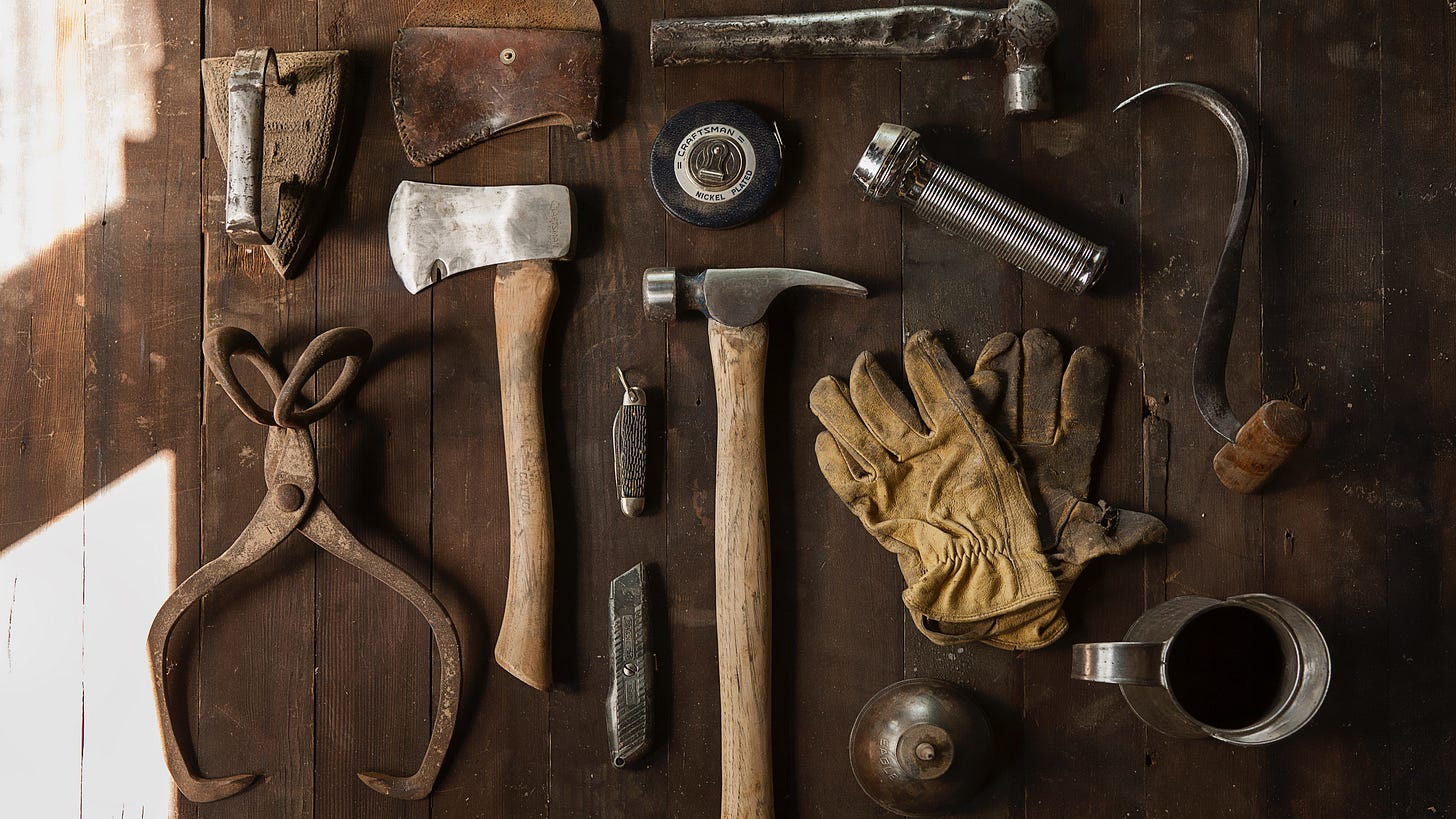 Recommended Resources
Read: This beautiful story of a woman who, after calling off her wedding, went on scientific expedition to study the whooping crane. Being present to your season can bring much needed space for reflection and wisdom.

Watch: Be present, and make sure there's time for joy — such as Lizzo's Tiny Desk Concert — which I watched while G took the puppy for a walk. The perfect treat for when you only have 17 minutes.

Come hang out with me: I'll be facilitating another Enneagram at the Ruby SF on Tuesday, October 8, 6:30-8:30 p.m. — this one on Using The Enneagram to Navigate Relationships! Women and Non-binary attendees are welcome to sign up here.
Like this newsletter? If you think of someone who would enjoy this monthly email, please forward it their way. You can subscribe to Steady Magic here. Have feedback? Simply reply to this email.
Happy whatever season you're in,
Dani